🎭 Theatre
Best acting classes in Chicago in 2023
Would you like to develop your self-confidence, improve your public speaking skills and reduce your stress?
It is possible!
There are many beneficial exercises to improve all this, and a large majority of them are done through acting.
If you're here, it may be because you're interested in learning more about the various acting classes that exist in Chicago, to start your acting or film training. Either way, you'll find what you're looking for, as all the arts courses offer a variety of courses that cover all activities and will help you develop a maximum of skills.
Or maybe you stumbled across this article while looking for ways to reduce stress at work or relax after a tiring day. Well, you know what? You've come to the right place too!
Thanks to the different courses offered below, you can discover many techniques and tools to control your voice, your stress, develop your creativity and your imagination, you will improve your memory and your ability to speak in public.
Some examples of courses offered in theatre or acting are understanding scripts by deconstructing lines and interpreting characters. This step is essential to take ownership of a text and a play in order to offer the best possible adapted version on stage. Another example of an essential exercise is improvisation, which is used to prepare you for the various auditions for castings that you will want to take later on. This exercise calls on your imagination and your ability to bounce back from situations, the aim being to get you out of your comfort zone to push you to look further and to surprise your audience.
These exercises are not only important for your personal future in this line of work or leisure, but also in your professional life, during which you will feel fulfilled, serene and relaxed.
Not convinced yet?
You will be able to speak in public without stress, without stammering or fear of being judged, because you will be in complete control of the situation and feel at ease.
You'll be able to control stressful upswings throughout your life with effective breathing techniques.
And the best news is that these workshops and schools are accessible to all budgets!
The stage will be your outlet, your feel-good diffuser, your stress reliever, your success, and your emotional lift.
Best acting classes in Chicago in 2023
💡 If your course is not in the list or if its information is wrong, tell us!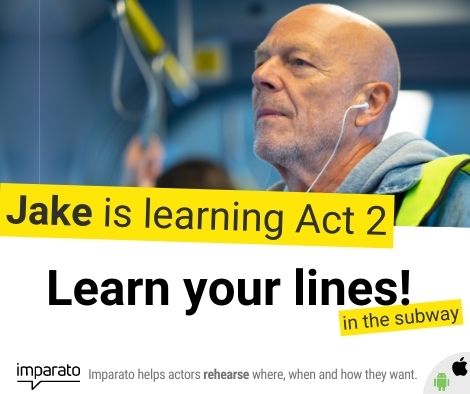 Steppenwolf Theatre🔗
1650 N. Halsted St., Chicago, IL
Full time school : (312) 335-1650
Contact : mlong@steppenwolf.org
Website : Steppenwolf Theatre
This school is designed for young people and adults with experience in theatre, who wish to discover the traditions and values of theatre in depth for 10 weeks. Accompanied by visiting professionals and full-time teachers from the school, you will benefit from a unique experience in a high-quality theatre environment with a particular artistic perspective.
The school offers a discovery training for young people in schools, with 2 programmes to choose from:
- Bridge residency program: which offers workshops in preparation for a performance with exercises in character interpretation, spatial situation, contextualisation of the play, etc. Afterwards, they will attend a performance of a play at the Steppenwolf Theatre, after which they can discuss what they have seen, understood or not. Finally, the post-show workshops will focus on how they felt about the play they saw, and the ideas and connections that come up.
- Immersion residency program: This year-long training program supports classes (students and teachers) in professional development, academic support, play exploration and understanding, art analysis and cultural expression.
There is also a solution for teenagers, which allows them to experience live arts performances throughout Chicago for $5. Through this program, they have the opportunity to see the plays, meet the artists and interact with them. In addition, free workshops are available for young people at Steppenwolf, led by theatre professionals.
Cost : $4,500 for the 10 week program

Green Room Studio🔗
1915 W. Chicago Ave., Chicago, IL
Full time school : (312) 421-2774
Contact : reagan@rayoflightperformingarts.com
Website : Green Room Studio
This studio offers theatrical and film education for young enthusiasts. The teachers who teach the courses are professionals who have spent several years in the artistic industries (casting, television, theatre, cinema, advertising, etc.). The aim is to develop artistic skills in young people through special techniques and tools.
There are 3 training courses dedicated to the practice of art on stage:
- Professional training for kids and teens: the training focuses on self-cultivation, with exercises focusing on creativity, honesty, sharing and emotions on screen. Whether you want to continue in the scene professionally or not, self-confidence is the key to many things, these skills are necessary for young people.
- Voice: workshops revolve around dubbing, you will work on facial expression, vocal techniques, emotions, and character portrayal.
- The art and science of screen acting: you will learn the Meisner technique, but not only. The teachers at this school place a lot of emphasis on the inside/outside approach, which is about bringing the inner truth to the forefront to make choices that work on screen.
Cost : $425 for adult programs, $525 for kids/teens

Filament Theatre🔗
4041 N. Milwaukee Ave., Chicago, IL
Full time school : (773) 270-1660
Contact : info@filamenttheatre.org
Website : Filament Theatre
The school focuses on educating young people in the performing arts, creating a society that celebrates them and enhances their perspectives. The young students are brought to the forefront, encouraged to express themselves freely, to share their thoughts and opinions, to thrive in a group setting and to let their imagination and creativity run wild.
The originality of this school is the type of training, which offers classes tailored to your needs and desires. The idea is to gather a group of participants (your friends or your family), to participate in a private game supervised by professional teaching artists from the world of theatre or cinema. For 75 minutes, you will be encouraged to let your imagination and participation run wild, to relax, laugh and share a convivial moment.
Via Zoom, $175 per group class.
The school also offers many summer camps for young people with different themes. For example, a camping trip will be organised to develop your team spirit, your techniques for creating tents or cabins, you will also learn about the traditions and stories of the campers so that you can then invent one.
The school's website explains the different camps, with the conditions and places to apply.
Cost : $155-$455 per camp, depending on the session duration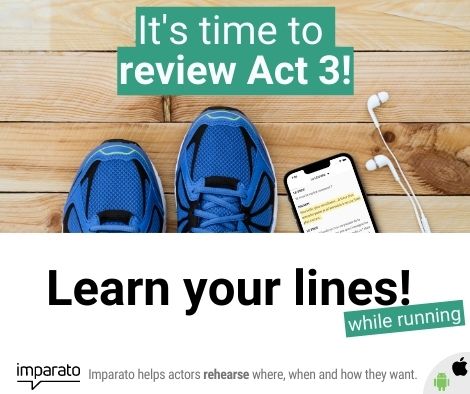 What?!! Your course is not in the list?? give us all the info fast!
Other courses to see also …
The best acting classes in New York
The best acting classes in Los Angeles
The best acting classes in San Francisco