🎭 Theatre
Best acting classes in Los Angeles in 2023
Do you like to play a character, improvise scenes in your head and bring out your creativity? Then it's time to enroll in an acting course to improve your skills!
In this article, we'll show you some of the best acting courses in Los Angeles. You'll find amateur courses that allow you to unwind after a long week of work, relieve stress, perform with the group, and let go of the class. You will also find professional training courses if you want to work in the world of theatre or film, with specialised courses on acting techniques.
These schools, which are listed below, are the most formative in the city. They accompany young actors in learning the techniques of the art of performance with professionals from the world of acting, who will lead you to excel.
Did you know that theatre is the best therapy for stress, anxiety and emotional mismanagement?
There are many exercises that you can do in an acting class or at home whenever you want.
The basic exercises are mainly breathing exercises with special techniques to bring down stress in a short time and prevent its future arrival. There are also memory exercises and public speaking exercises to make you more comfortable with speaking and to improve your diction. Typically, articulation exercises are perfect for this!
More theatre oriented, you will find character interpretation exercises, how to get into the skin of a role, how to develop a connection with it and how to make it come alive through you? These are techniques that are taught in all of the courses on offer.
Finally, the key is improvisation. Whatever course you choose, you will go through the improvisation techniques that allow you to develop your creativity and imagination. This is what is required during auditions and castings, your ability to improvise will be retained by the juries in charge of the selections.
Know that your body is your theatrical tool. Whether it is your memory for learning texts, your voice for diction, your face for expressions and your whole body for your movements, everything is called upon in this practice.
It is therefore essential to work on everything in order to know yourself perfectly, to be able to adjust your body and your behaviour according to the roles and scenes to be played.
All these techniques are also the source of self-confidence and inner peace. These are very useful techniques in everyday life, which you can practice regularly, in the form of play or fun exercises. Remember, theatre is about having fun!
Best acting classes in Los Angeles in 2023
💡 If your course is not in the list or if its information is wrong, tell us!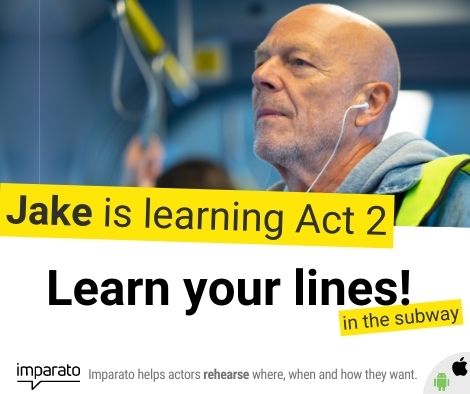 3-2-1 Acting Studios🔗
3131 Foothill Blvd., La Crescenta, CA
Full time & part time school: 818-275-2740
Contact : contact@321actingstudios.com
Web site : 3-2-1 Acting Studios
This is an acting school for children, teenagers and adults, live and online, which offers on-camera acting training. You will be coached by professional film and television actors, who will teach you all the basics of acting, from beginner to advanced level.
The school offers specialised classes in advertising and improvisation for 4-7 year olds, 8-11 year olds and teenagers. For the youngest, the classes are based on play, discovery and imagination to encourage self-confidence and openness to the group.
For teenagers, it is more focused on improvisation exercises, to develop creativity and imagination. This is the key to success in the auditions they will later go on for castings.
Other classes are available, such as scene study and audition technique for 8-11 year olds, for teenagers and adults. The objective of these classes is to develop script and text interpretation, listening skills with scene partners, memorization and cold reading techniques to prepare for auditions.
Cost: $575 - $695 for 8 classes.

Andrew Wood Acting Studio🔗
1122 N Gower St., Los Angeles, CA
Full time school : (323) 836-2176
Contact : actbetter@andrewwoodla.com
Website : Andrew Wood Acting Studio
The theatre studio specialises in the extraordinary approach to acting of the Drama School at Yale. The idea is to train young actors on the importance of the deep connection between the actor and the character he or she is playing.
There are various courses such as the Essentials Workshop, which runs for 10 weeks and includes technique and scene study. You will have the opportunity to participate in a number of body-related exercises such as breathing, body language, stress management etc. as well as memorization exercises, and acting in pairs.
Another course is the Advanced Workshop for students familiar with the theatre and technique taught at the studio. In this course, young actors work and rehearse scenes with advanced techniques for a final performance.
Cost : $680 for the ten-week Essentials Workshop.

Berg Studios🔗
3245 Casitas Ave., Los Angeles, CA
Full time school : (323) 666-3382
Contact : contact@bergstudios.com
Web site : Berg Studios
The school offers Scene Study courses that build on the fundamentals of technique, as well as creativity, imagination and physical expression. Time is given during the course to discuss and understand the technique in order to clearly explain the actors' challenges. To do this, the actors discuss scenes presented by their peers, deconstructing what has been proposed and reconstructing the technique from scratch.
Cost : 280$ per month - 2500$ per year
Joby Earle of the Yale School of Drama teaches an intensive voice and speech course. The course includes a wide range of breathing and expressive exercises to become aware of your breathing, vocal and gestural habits. The aim is to train actors in the use of their voice, intonation, silences, articulation, etc.
Other courses are offered such as the 4-week Bootcamp which teaches script analysis, scene rehearsal, role interpretation and stage performance. Cost: $325.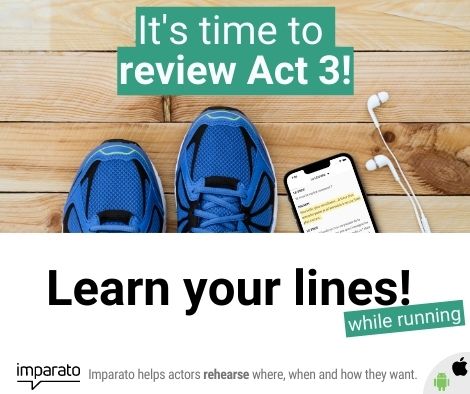 What?!! Your course is not in the list?? give us all the info fast!
Other courses to see also …
The best acting classes in New York
The best acting classes in Los Angeles
The best acting classes in San Francisco