🎭 Theatre
Best acting classes in San Fransisco in 2023
Has theatre always tempted you? Now is the time to dare! Are you a professional looking to improve your acting skills? Are you a student who wants to go to a drama school?
All the nuggets are there!
Whether you are a professional or an amateur, the selection below will meet your expectations.
Most drama schools are open to all levels, from leisure to advanced.
Whether you have little or a lot of time to devote to theatre, you are bound to find a school or workshop that suits you.
You will find different approaches involving physical and intellectual practice and will be able to discover or perfect the art of the stage and body expression, while working on your memory.
The schools offer fun and quality workshops supervised by qualified professionals. You will have the chance to experience moments rich in emotions, especially during performances on stage in front of a real audience. You will learn to manage your stress, to place your voice and your breathing, to let go, all the while experiencing intense pleasure.
Expect to win a lot of victories! For example, you will overcome your shyness and feel more at ease when speaking in public. You will benefit from these victories in your daily life. Think of the look on your boss' face the next time you speak at a meeting!
You will definitely feel a real interest from the very first workshop and will be more confident within a few sessions.
If you are a theatre professional, there are many schools that will meet your requirements.
The highly qualified coaches will support you and accompany you in your professional development. Classical and dramatic theatre texts will be in the spotlight and a knowledgeable audience will appreciate your interpretations.
Do you prefer modern theatre? Learn your texts in a new way, thanks to innovative memorization techniques. Targeted workshops will be offered throughout the year. The numerous performances will allow you to showcase your work and involvement.
Students and young people, welcome to the schools and workshops!
Thanks to the theatre, you can succeed in your studies and join a theatre school if you feel like it.
The freshness of your look will be beneficial to the group and the coaches will value your liveliness and energy. You will gain in performance thanks to the techniques of learning the texts, in ease of communication thanks to the work of the stage as well as in confidence.
And if theatre is for you, the drama schools are waiting for you and will be happy to put you on the stage.
It's time to dare and go for it, the stage is waiting for you!
Best acting classes in San Fransisco in 2023
💡 If your course is not in the list or if its information is wrong, tell us!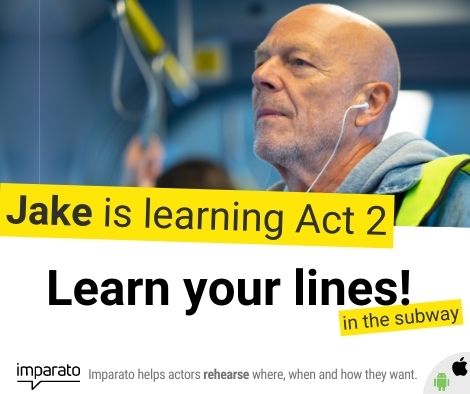 Ray of Light Performing Arts🔗
22650 Mission Blvd, Hayward, CA 94541
Full time school : 510-355-7356
Contact : reagan@rayoflightperformingarts.com
Website : Ray of Light Performing Arts
The school specialises in training in various performing arts, such as dance, singing and theatre. The aim of these classes is to instil inclusiveness, self-confidence and diversity in young people. The classes are supervised by stage professionals, in a friendly and benevolent atmosphere.
It offers musical theatre workshops for ages 8 and up. These workshops are designed to introduce you to theatre, mixed with other stage practices.
To register, you will have to pass an audition before joining the troupe. You will learn dance choreography, lyrics and songs from professional theatre coaches, singers and dancers.
There is another introductory theatre workshop in the same style, for 7-13 year olds, where you will learn to sing, dance jazz and tap, act on stage and perform in musicals and other types of performances.
Cost : $150 a month

The New Conservatory Theatre Center🔗
25 Van Ness Avenue at Market Street, San Francisco, CA 94102
Full time school : 415.861.8972
Contact : boxoffice@nctcsf.org
Website : The New Conservatory Theatre Center
For over 40 years, the Conservatory has been providing theatre education for everyone. Whether you are a primary school student or an adult, you have the opportunity to learn about theatre by practising at the school.
You will evolve within a real theatrical space, accompanied by professionals from the world of theatre who will teach you the basics and the techniques to master.
The school offers special training, based on teamwork and the creation of plays based on well-known themes.
In a caring and family atmosphere, you will benefit from an immersive acting experience and many professional and personal opportunities.
The school also offers recreational theatre courses for adults. For the return of these workshops in 2022, the school suggests you fill in a form to give ideas for themes to be addressed. As an example of what was worked on last year, you will find drawing, improvisation, writing and reading.

Bay Area Arts Conservatory🔗
400 Hobbs Road, League City TX 77573
Full time school : (281) 949-6484
Contact : info@baactx.com
Website : Bay Area Arts Conservatory
The Bay Area Arts Conservatory is ranked as the top dance and theatre school in League City, Clear Lake, Friendswood, Dickinson, Pearland, Seabrook and Webster. It specializes in performing arts training for youth ages 2 to 18.
The various courses cover dance, drama, singing and musical theatre.
The school helps young people to develop their artistic skills and self-confidence through fun and caring training.
There are several theatre programmes, such as
- Broadway Babies: an introduction to musical theatre for children aged 3 to 6 in which they learn about the stage, portray their emotions with facial expression and body language, and work on vocal and rhythmic exercises.
- Theatre: a musical theatre course for 6 to 18 year olds, in which they will learn vocal, dance and stage acting techniques as they would on Broadway. They will learn the fundamental tools to develop self-confidence, imagination, creativity and concentration.
- Voice: a workshop specialising in vocal techniques, for young people aged 6 to 18, in which they will learn to use their body as an instrument. The aim is to understand the mechanism of their body to be able to understand music and singing.
The school also offers short workshops during the summer, for example, to introduce children to the performing arts.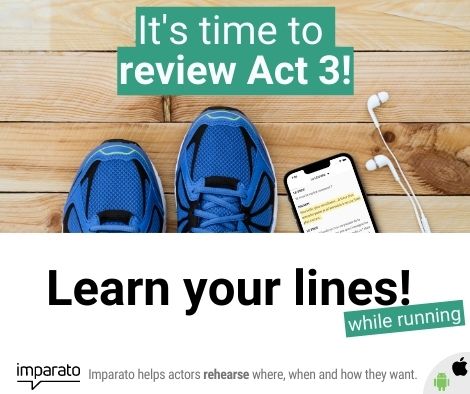 What?!! Your course is not in the list?? give us all the info fast!
Other courses to see also …
The best acting classes in New York
The best acting classes in Los Angeles
The best acting classes in San Francisco